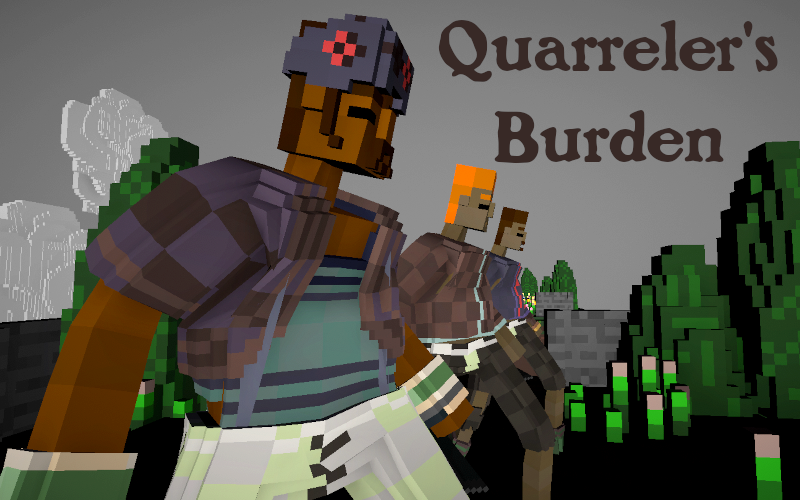 Quarreler's Burden
**bug alert until uploads are opened. If your fighters walk past each other at the beginning of the fight, reset the game and lower the quality level. It's a framerate issue.**
Quarreler's Burden was made for GJL Game Parade Spring 2022.
Theme: Every Life Counts.
Controls
Player 1: WASD
Player 2: Arrows
Gameplay
Take Paper Scissors Stone to the next level! Your Quarreler's skills will grow as the body count piles up, but so much death is a burden. As the Quarreler's progress they will start to lose vitality and the will to fight. The Theme every life counts got me thinking about the burdens faced by those in the fighting business. Bodies tire but so do minds.
4 actions are High Attack, Mid Attack, Low Attack and Heal.
If you know how Paper Scissors Stone works you are already half way there. Everything beats Heal but if you can time it right it can save your life.
Win fights and collect new moves.
3 move types are Standard , Counter and Combo . If a Counter or Combo is triggered the moves are strung together until they finish up. Epic sequences are possible.
If your Quarreler should fall in battle that's it for him. Never fear a new volunteer will be along before long.
Play single player to improve each Quarreler's collection. Play local Multiplayer to your hearts content, they get knocked down but they get up again. They don't get any loot from Multiplayer, but they have no additional burden of guilt to worry about.

Made in 4 days (plus 2 for the polish)

All original assets
Solo dev
Have fun y'all
Peace
TheSoulSelector
Download
Click download now to get access to the following files:
Quarreler's Burden_Polish
39 MB
Quarreler's Burden_Jam Entry
24 MB
Quarreler's Burden_PostJam_Win
27 MB